Paulina & Ben
Hoping to Adopt
(Texas)
Letter
Our Story
---
We started the adoption process in the summer of 2014, and we met Lucas in October of 2016, just 4 days after he was born. We communicate with his birth mom, "K" via email, at her request, but the relationship is open.
---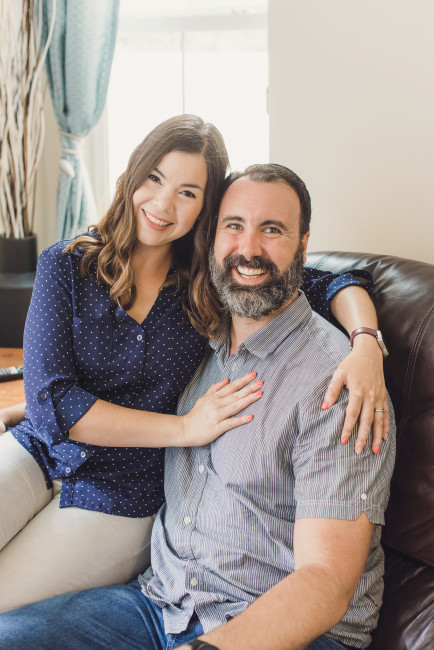 Hi, we're Ben & Paulina.
Ben and I (Paulina) met in an Electrical Circuits class in college, where we both studied Engineering. I played tennis for the college and therefore missed a lot of class time. Ben helped me in that class by sharing his class notes. However, we did not start dating until about a year later, in August of 2008. We both knew right away that this relationship was "the real deal" and quickly introduced each other to our families. In September of 2010, Ben proposed we were married in May of 2011, in Monterrey, my hometown in Mexico. It was a wonderful wedding! Shortly after we got married, I found out that due to a medical condition, I would not be able to have children biologically. It was a difficult time for both of us, but it made our marriage even stronger through lots of love and mutual support. We have both always dreamed of being parents. Before we were married, we discussed how we would like to grow our family. We were both very open to having biological children and adopting. So, when we found out that couldn't have biological children, we both knew that adoption was the path we wanted to take. We started the adoption process in the summer of 2014, and we met Lucas in October of 2016, just 4 days after he was born. We communicate with his birth mom, "K" via email, at her request, but the relationship is open. We moved to LA in the Summer of 2017, and once we felt established there, we started the process for another adoption. Three years later, in the summer of 2020, we moved back to Waco. We cannot wait for the day when we can welcome another child into our home - we feel like we have so much love to give!
Meet Paulina
---
People describe her as a warm, happy person who loves helping others.
---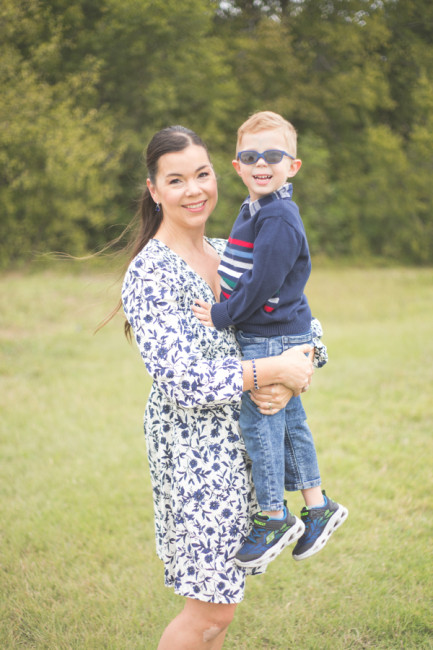 Paulina and Lucas
I was born and raised in Monterrey, Mexico and would say it is the best city in Mexico, but I may be a little biased! I was very blessed to grow up in a wonderful, large, close family. I have two younger brothers, and many first cousins that I am also close with. I deeply believe in the importance of a loving, supportive family. I loved school growing up and was a good student. I started playing tennis at the age of 8 and never stopped! I got my Bachelors and Master's degrees both in Industrial Engineering. I teach engineering at a community college and absolutely love teaching - I believe teaching is my calling. I plan on continuing to work after we adopt a second child, but I will take a few months off in the beginning. The great thing is, teaching at the college level offers a lot of flexibility! I teach many of my courses online, and basically have summers off. I love spending time at home with Ben and Lucas, and we like being outdoors. I also enjoy spending time with friends, going to the movies with Ben, and volunteering in community events. One of my hobbies is traveling and I have been very fortunate to travel to places like Brazil, Hawaii, Australia, New Zealand, and several places in Europe and the U.S. Ben shares: What I love about my wife is that she has been my rock ever since we started dating. Right away, I knew that I wanted to spend my life with her. The way that we, as two very different personalities (she's VERY extroverted, and I am more of a home-body), can complement each other is a testament to our fundamental love for one another. Paulina is very active both professionally and in our community. She always wants to give more and more to people, whether it be extra projects at work, church groups/activities, tennis or planning travel, either for us or for her family to come and visit us, which puts me in awe of her and her capacity to sacrifice for others. Even through bad times, we seem to find fun in everything. Paulina always knows exactly how to cheer me up, even when I am not having a great day. Just her presence centers me and gives me the drive to be the best husband that I can be.
Meet Ben
---
People describe him as hard-working, funny, and honest.
---
Ben and Lucas
I was born and raised in New Mexico, and moved around the state quite a bit. I come from a big, happy family where most everyone lives in New Mexico. I have two older sisters and four nieces and nephews, as well as many cousins. After High School, I joined the Navy and served as a Nuclear Mechanic in submarines. While in the Navy, I lived in places like Guam and San Diego, among many others. After my 7 years in the Navy, I pursued my bachelor's degree in Mechanical Engineering. I am a huge science fiction fan and I somehow managed to get Paulina into sci-fi and now we watch Battlestar Galactica and Dr. Who together. I love our dogs and enjoys playing with them as much as possible. I work as an engineer for an aerospace company and get to be involved in rockets, spaceships, satellites and 1 car that go to space. My contributions to the company may one day lead to the human exploration of Mars, which is exciting! Aside from family and work, I also enjoy traveling and have visited many wonderful places with Paulina. People often describe me as a loyal and generous friend. What I love about my husband (by Paulina) After Ben and I started dating, I remember telling my friends that I could not believe a person like him actually existed. I never thought I could find a guy who was so incredibly funny, smart, kind, generous, hardworking, and loving. But, he is all of that and more. I had to rewrite this section several times because every time I wrote it, I ran out of space. I also realized it sounded like the ramblings of a crazy person. I am crazy; crazy in love with him;) So here is a list: 1. I love how devoted he is to being a great husband and to making sure we are true partners. 2. I love that he believes in me more than I believe in myself. 3. I love that he "gets" me, and I feel very comfortable being myself with him. 4. I love that we share a lot of the same interests and opinions, and that he got me into scifi movies. 5. I love how strong he has been for us both during the tough times as we dealt with infertility. 6. He is an absolutely amazing father. He's a natural! Lucas just adores him.
Meet Our Son, Lucas
---
He is happy, smart, and very funny (and he knows it).
---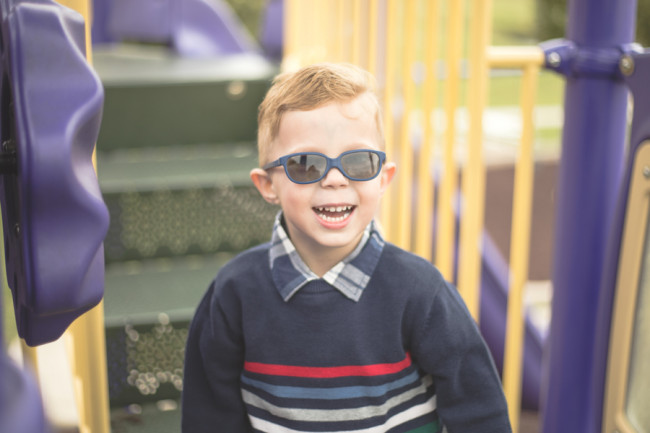 Lucas, a few days after his fourth birthday =)
Lucas is four years old and is a wonderfully kind and inquisitive child. He is happy, smart, and very funny (and he knows it). He has a big personality! He loves our dogs, Leo and Luna, and also loves running around, playing outdoors, doing puzzles and crafts with Mommy and Daddy, playing with friends, and pretending to be a dinosaur/superhero/pirate. Lucas always wants to be outside going on adventures. We like to go to parks but also to explore new places. Now that we just moved, we have a lot of new stuff to see. Lucas is full of joy and loves to laugh, and sometimes he even laughs for no reason at all! He is also very compassionate and likes to give us hugs, kisses and have "cuddle time" with us. Oh, and before I forget, he loves to sleep! He really enjoys his bed, so much so that during prayers right before bedtime, we pray for daddy, mommy, birth mom, birth dad, and after that, he starts adding his own words "Giraffes...Mickey... planes... dinosaurs... and bed!"